Sedans, Stretch Limos also Luxury SUV Limos and Party Buses
Here at Calgary Airport Limo Service, We offer a wide variety of vehicles. We are able to handle all your requests and functions. On this page, you will see some of our Fleet vehicles and per hour price.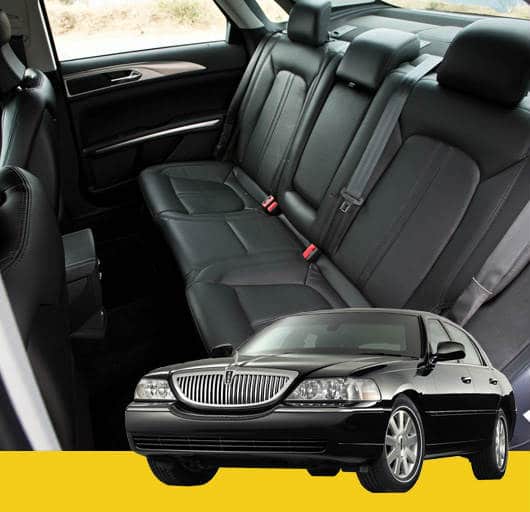 Lincoln Town Car Sedan for 4
This is ideal for 4 passengers with extra leg space and Big enough trunk space for 3 big suitcases and 3 to 4 carry-ons. Airport Transfer, Weddings, Birthday, Edmonton Airport, Out of Town and a lot more…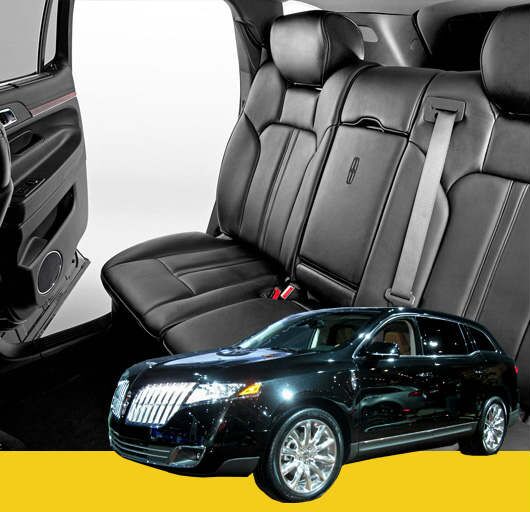 Lincoln MKT Town Car for 4
Black on Black beautiful MKT crossover with luxury black interior. A lot of luggage space and also all-wheel drive, ideal for winter driving. Night Out, Airport, Vip Transfer, Grads, Golf Trips, Wedding and more…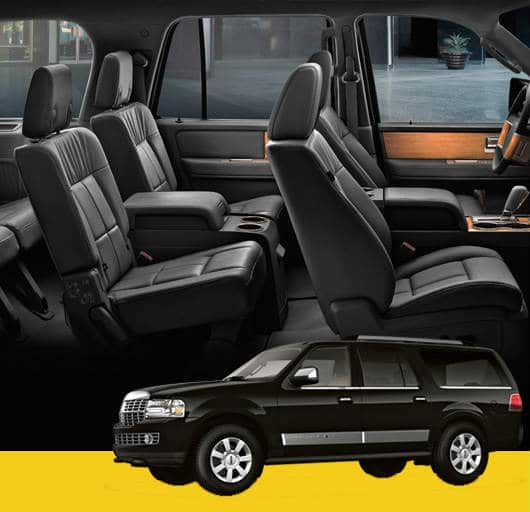 Lincoln Navigator L for 6
Navigator Luxury L is Luxury SUV Limo for 6 passengers with climate control and luxury heated & cooling seating. Lots of extra space in the trunk, ideal for Out of Town, Airport, Night Out and lot more…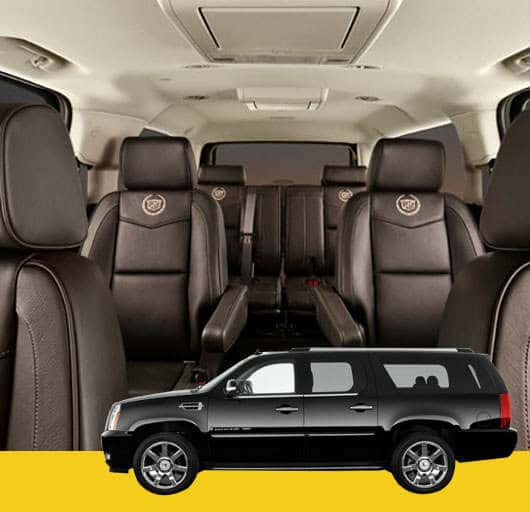 Cadillac Escalade ESV for 7
Cadillac Escalade Luxury SUV Limo is a truly Canadian Luxury and comfortable seats and lots of options with lots of trunk space. Vip Client Transfer, Aiport Trips, Golf Trips, Wedding, Graduation, Out of Town and more…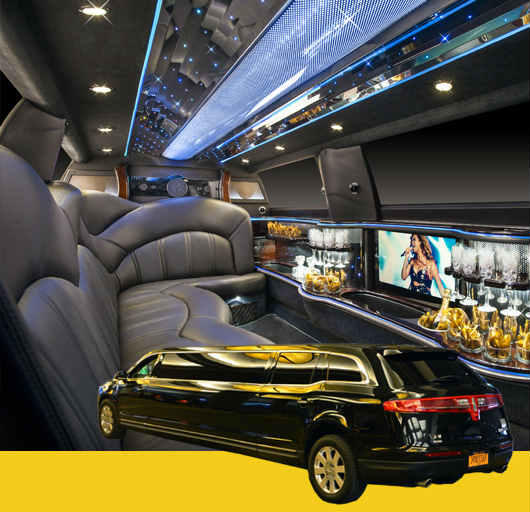 Lincoln MkT for 8
Black on Black Lincoln MkT Town car sedan stretch Limousine, Disco Lights, Beautiful red Mahogany bar with TV and lot more functions.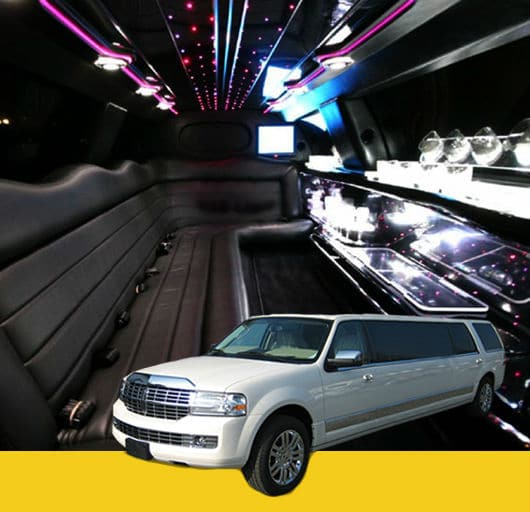 Lincoln Navigator L for 12
Navigator Luxury in Luxury SUV Stretch Limo for 12 passengers with a Black Interior and Black Wet Bar area to serve you the drinks. Truck space for out-of-town Trips, Weddings, Grad, airports and more…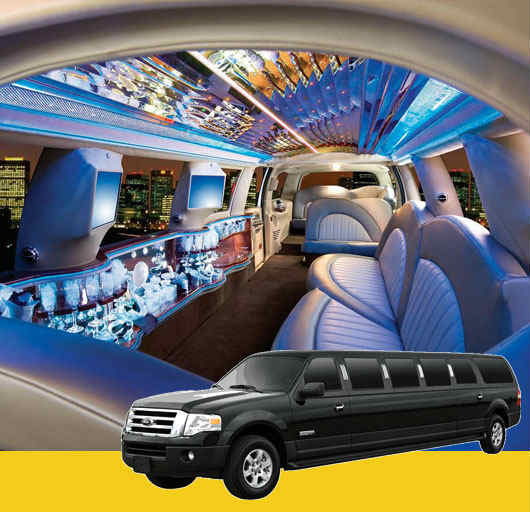 Ford Expedition Limo for 12
Black Ford Stretch SUV Limo is Ideal for party rentals. It has a beautiful interior with stainless steel ceiling as well an amazing we t bar area to serve drinks. This is Ideal for Grad Rentals, Weddings, Banff, Canmore and lot more…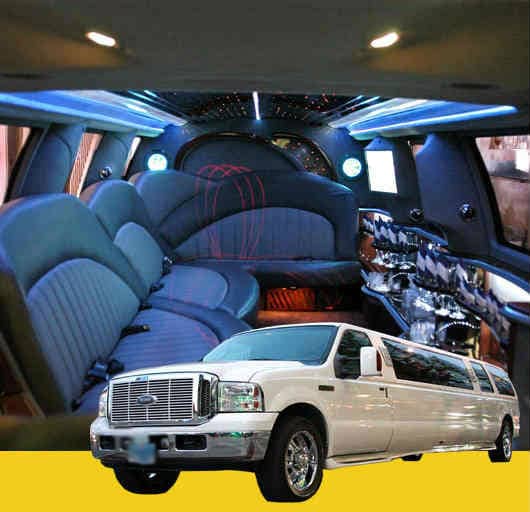 Ford Excursion SUV Limo for 14
This is 14 Passengers SUV Stretch Limo for large groups of people and Night Club's interior is ideal for Night Out limo rentals. Big J seating with lots of legroom and amazing sound system and subwoofer.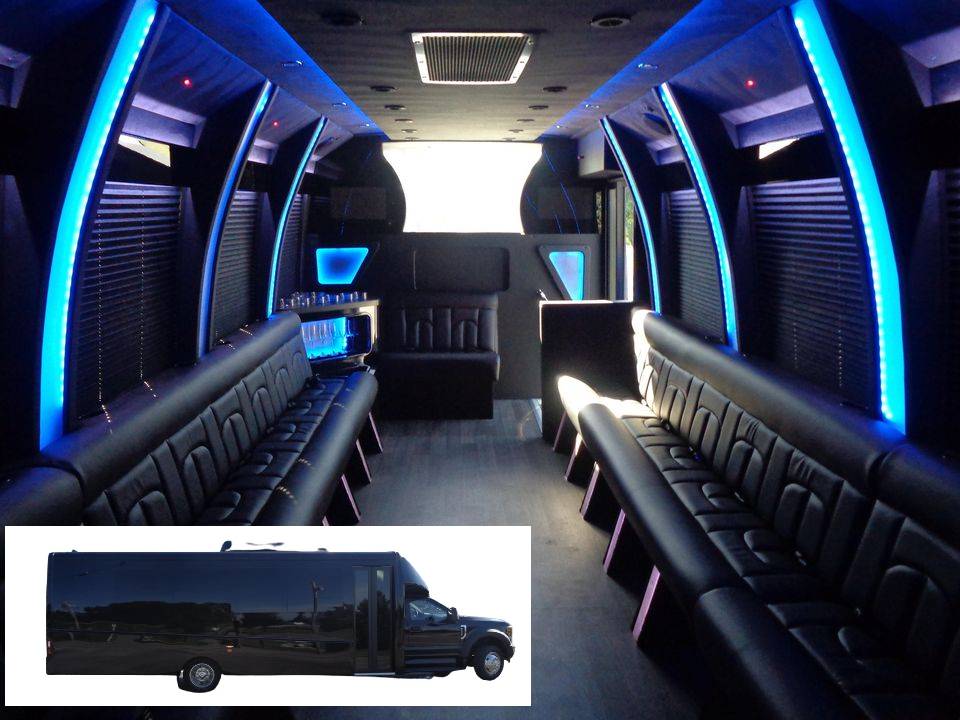 Ford F-550 Limo Bus for 20
Black Ford F-550 Limo party bus rentals are for 20 people, it has comfortable seatings, easy access, and have an amazing sound system and black interior. It has very impressive light show with all the disco lights.
Have A Question?
Do you have another question about the limo or sedan you want to book and did not see here, please contact us and we will make sure that either help you to book it or send it in the right direction. We work with our many affiliates and always can provide or arrange what you looking for.
Calgary Airport Limo
Contact Information:
Email: info@calgaryairportlimos.ca
Hours of Operation:
Open 24/7 All Year
Suite#102- 999 7 Avenue SW
Calgary AB T2P 1A5
Cities We Provide Services
Calgary

Banff

Canmore

Cochrane

High River

Okotoks

Strathmore

Chestermere

Olds

Airdrie

Drumheller

Drurmhell
Our Services
Airport Transfer

Corporate

Out of Town

Wedding

Graduation

Birthday

Stags/Stagette

Sports/Concert

Night Out

Retirement

Engagement



Calgary Airport Limo Location